What to do Before Packers Arrive on Moving Day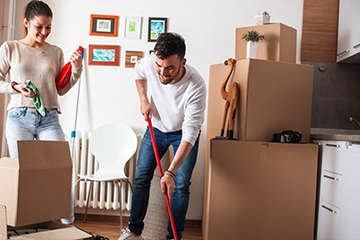 Finally, the big day is almost here!
Now you must do the most tiring and hectic task of packing and moving your home goods safely. Hire a professional relocation service provider to make your shifting quick, smooth, and easy, moving at affordable rates.
Here are a few things you must be prepared before the packers arrive.
Declutter Your Goods:
The number of items you are moving is the main cost affecting factor as it influences other factors like size of truck, amount of packing supplies needed, number of laborers required, etc. Sort out unwanted goods to reduce your moving cost as well as your stress while shifting. You can either sell or donate the decluttered goods.
Pack Essentials and Valuables:
To make sure you have a comfortable stay in the initial days at your new home, prepare a survival kit that contains all your essentials like extra pair of clothes, personal care, toiletries, medicines, baby food, etc., and carry it with you. Avoid shifting your valuables like important documents, laptop, jewelry, financial lifesavers, etc., with the movers, it's advisable to carry it along with you.
Prepare Moving Day Checklist:
Once you declutter your goods and finalized what things you will be carrying to your new home, prepare a detailed inventory of the list of moving items and your moving day task. This will help you keep track of your goods to avoid them getting misplaced.
Establish No-Pack Zone:
Keep all your unwanted goods aside and put a 'Do Not Pack' sign there, this will help you avoid confusion and pack only those items which you want to take to your new home.
Guide Laborers During Move
Moving laborers are skilled and well-trained, they can perform any moving task by themselves. It is advisable to supervise and guide them while disassembly, packing, moving, etc., based on your requirements.
Clean Pathway from Door to Truck
To ensure smooth, easy, and quick loading-unloading, clear the pathway from door to truck at both locations; and also guide them while loading and unloading.
Keep the Refreshments and Cash for Tips Ready:
You can offer the laborers some refreshments, snacks, and water, so that will help them restore their energy level and finish off their work more quickly and efficiently. It is not compulsory to tip the movers, but it is a gesture of appreciation for their efforts. Decide how much you are going to tip them, make sure you tip all laborers with the same amount, keep some cash in hand.
Additional Tip: Once all your goods are delivered, unpacked, and reassembled, check for damages and report right away to claim compensation.
Although you have hired full-service packers and movers, there are some tasks you must do by yourself. We hope we have given adequate information on what you must do before the movers arrive on the moving day.